Vertical Reciprocating Conveyors – VRC's
FCP Vertical Reciprocating Conveyors, or VRC's, easily lift cargo up to your mezzanine or platform floor saving manpower.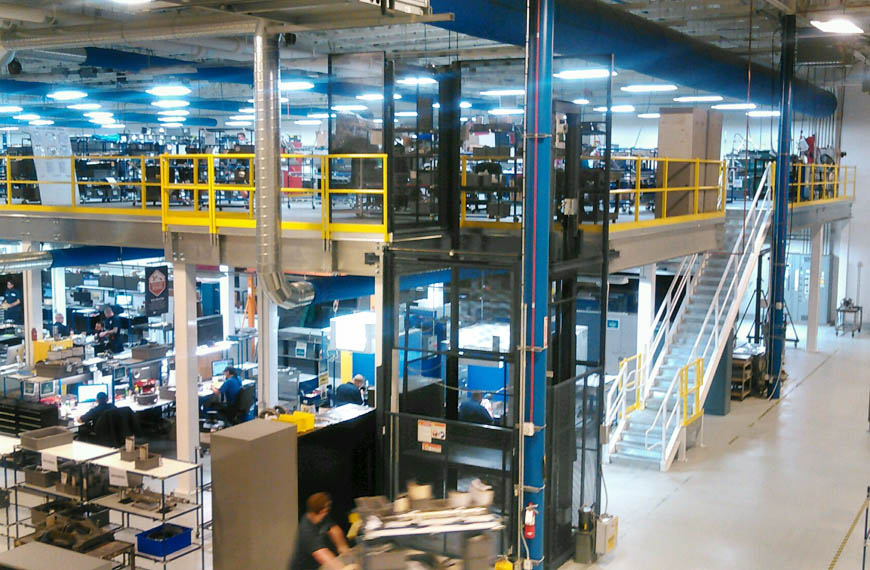 Creative Architecural Safety Railing Solutions
VRC's (Vertical Reciprocating Conveyors)
FCP's Vertical Reciprocating Conveyors, AKA conveyor lifts, vertical material lifts, and freight lifts, meet ASME conveyor and related equipment safety standards for material handling applications that move freight up and down. VRCs are designed for moving freight, not people, and save labor, reduce worker injuries, and increase productivity.
Looking for VRC's solutions? Contact FCP to deliver a safe and reliable Vertical Reciprocating Conveyor solution for your facility.
FCP is an authorized dealer for PFLOW vertical conveyor solutions. PFLOW VRC's handle loads that weigh from 10 pounds to more than 100,000 pounds! With FCP's unparalleled engineering expertise, we can customize any lift for your specific need – no matter how specialized the application.
How can we help?
Call Us Today at 805-684-1117
Industrial Steel Mezzanines and Platform Structures – Proudly Made in USA Since 1982