FCP Certifications
Creative Steel Solutions
America's Best Built Steel Structures – Since 1982
FCP Certifications
ASCE 7-10 Minimum Design Loads for Buildings and Other Structures
American Welding Society Certified Welding Inspector
Certificate of Approval for the Quality Control Inspector for the City of Los Angeles
DIR Depart of Industrial Relations license 1000042628
SAMS Registration CAGE number 3BQ81
LA Co Approved Fabricator FB01697
Clark Co Approved Fabricator FAB-00332
City of Phoenix Approved Fabricator FCP Inc
ICC Evaluation Approved ESR 2937
Licensed, Bonded, and Insured Contractor, CA License #847398
Tired of delays in securing building permits?
FCP continues to distinguish itself as the leader of steel structure technology with ConnectRite™—our new seismic force-resisting moment connection. A key feature of FCP Free-Space Mezzanines™, ConnectRite™ is the first moment-resistant, bi-directional rigid frame to be approved by the American Module Iron and Steel Institute (AISI). Excelling in areas with stringent seismic requirements, ConnectRite™ is now a recognized standard of AISI (AISI S-110), the International Building Code (IBC), the California Building Code (CBC), and the American Society of Professional Engineering (ASPE).
ConnectRite™ underwent rigorous testing by the esteemed Department of Structural Engineering at UCSD, surpassing expectations and creating a benchmark for joining cold-formed steel elements in a bolted—rather than welded—moment frame. A decade in the making, ConnectRite™ allows you to take advantage of light-gauge steel that's more cost-effective and environmentally friendly than structural steel.
With a high degree of ductility and our renowned durability, your FCP structure is more than a smart investment—it's a step forward in the exciting revolution of structural engineering.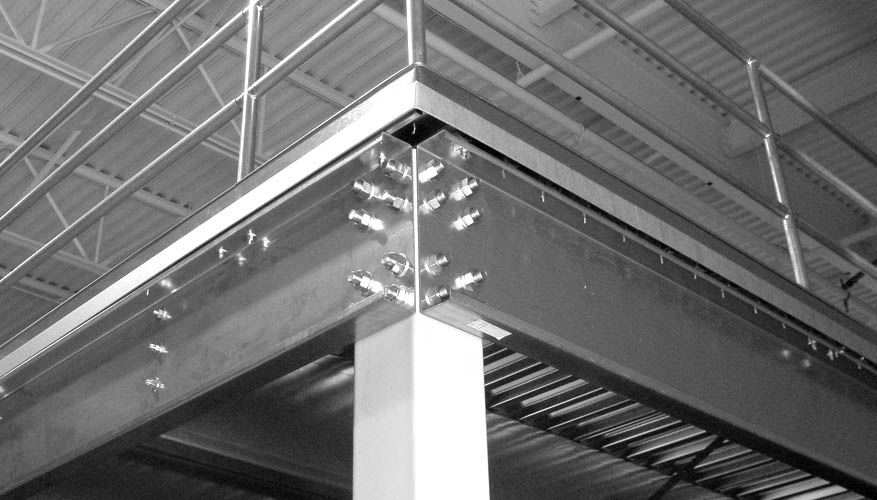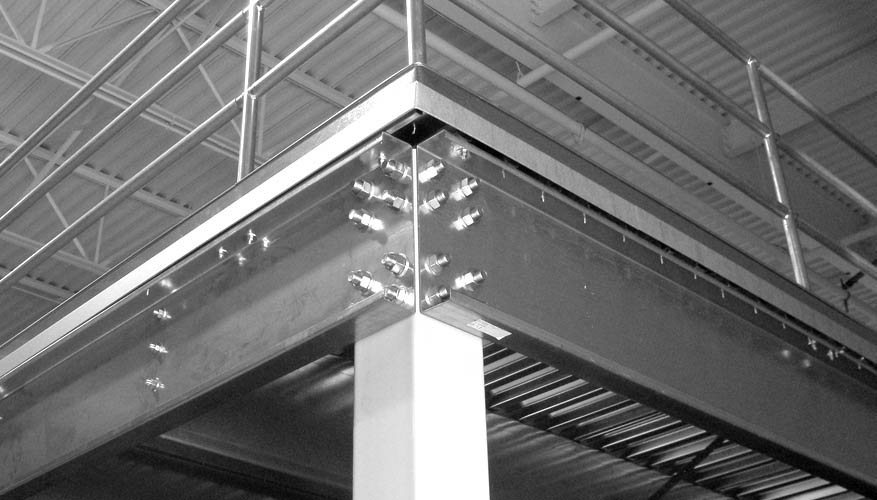 Equipment: FCP custom fabrication is a full-service welding facility with tremendous in-house capabilities to produce quality structural steel and sheet metal components. With the addition of affiliate resources; the fabrication of custom parts is a routine process.
Rolling: Pipe, Angle, Channel, Beams, Plates & Tubing
Shear Cutting: Plate & Sheet Metals
Press Break Forming
Punching
Cutting: Plasma, Laser, Flame
Punching: Beams, Channel, Angle & Plate
Drilling:
Welding Process: When it comes to the intricacies of custom alloy components; FCP's highly skilled and certified craftsmen deliver unparalleled quality in the following welding processes:
Gas Tungsten Arc Welding / GTAW
Gas Metal Arc Welding / GMAW
Flux Core Arc Welding / FCAW
Shielded Metal Arc Welding / SMAW
Brazing
Surface Preparation & Paint
FCP is well versed in the following surface preparations and paint applications:
Primer
Black
Galvanized
Powder Coat
Specialty
Ready to get started, or simply have questions? Contact us and we'll be glad to help in anyway.
By collaborating with our clients, FCP evaluates the project scope for form, function, safety, environmental impact, and building
code requirements. We'll work with your team to show you ways to reduce labor cost and provide you with a thorough project
proposal.
Licensed, Bonded and Insured Contractor | CA License #847398
Let's Build Something Together!
Ready to start a conversation about your steel fabrication project? Contact
us today and we'll be happy to assist you in turning your big ideas in to
reality.