Mezzanine Manufacturers, Warehouse Work Platforms, and Custom Steel Structures
About FCP Fabrication Services
Mezzanine Manufacturers – Since 1982, the FCP brand has continually set the standards for providing the finest US quality manufactured steel structures. By being an innovator in design, technology, workmanship, execution, and professional support, FCP has built its reputation as America's "Go-To" company for Creative Steel Solutions.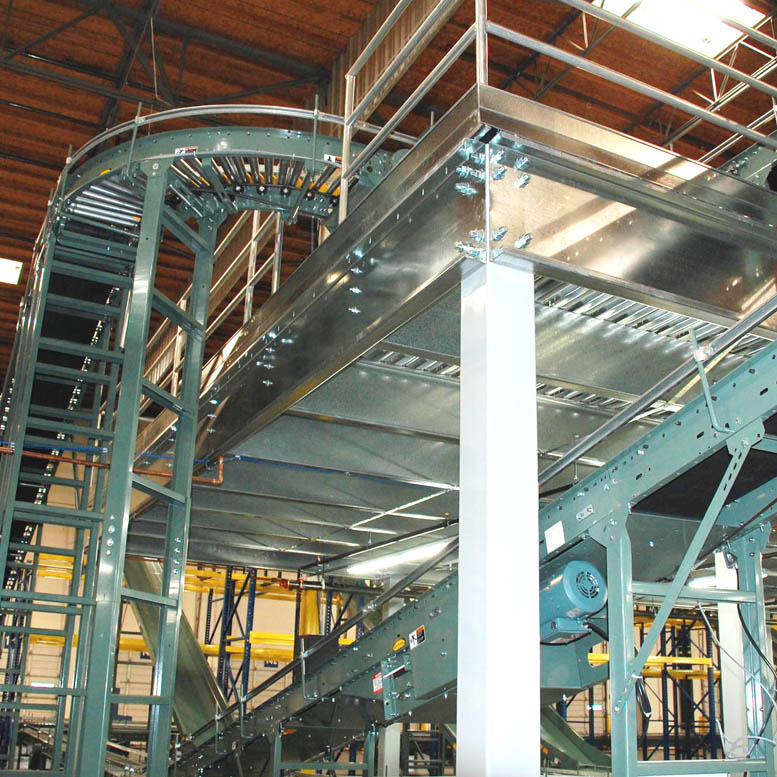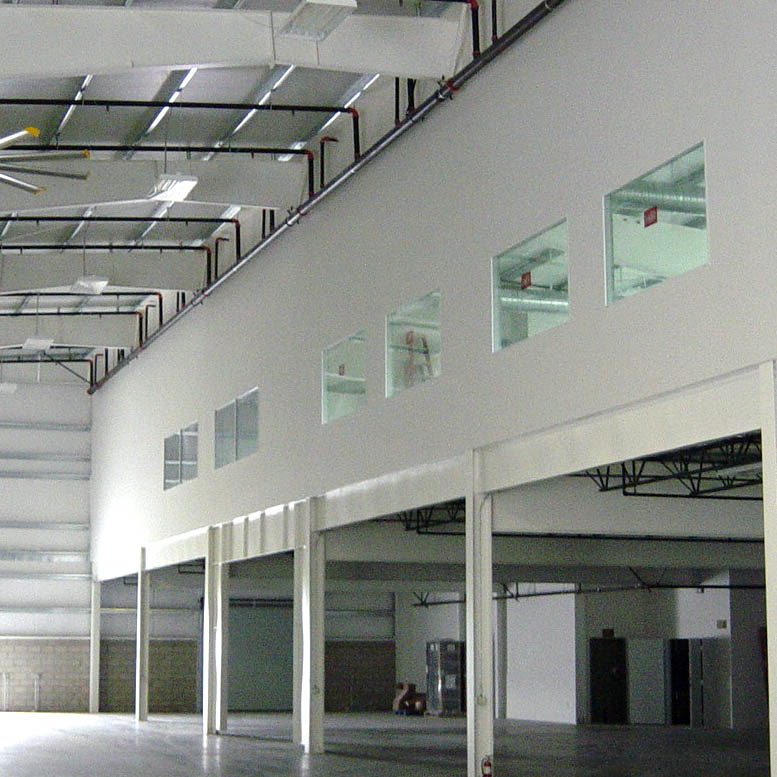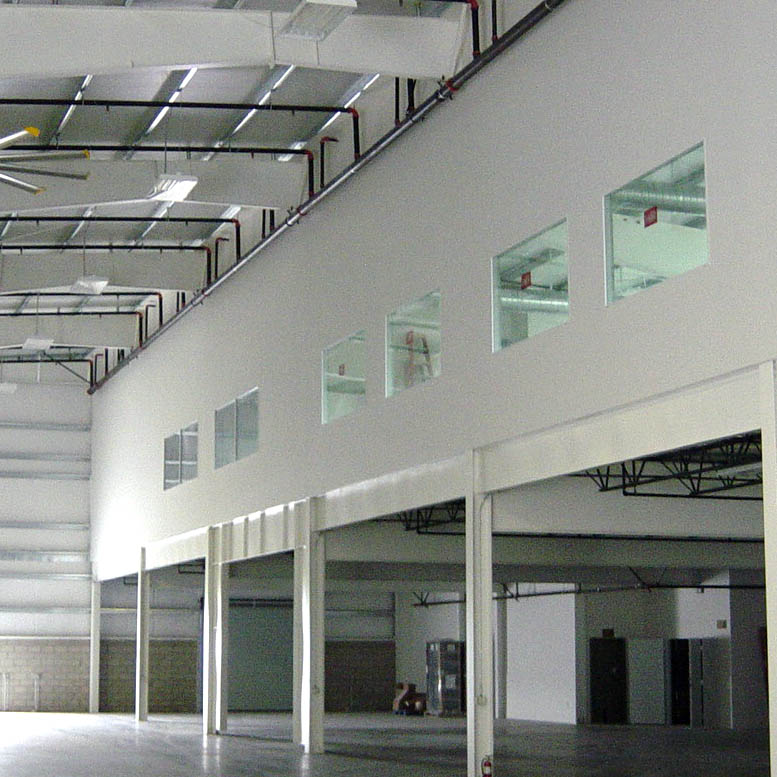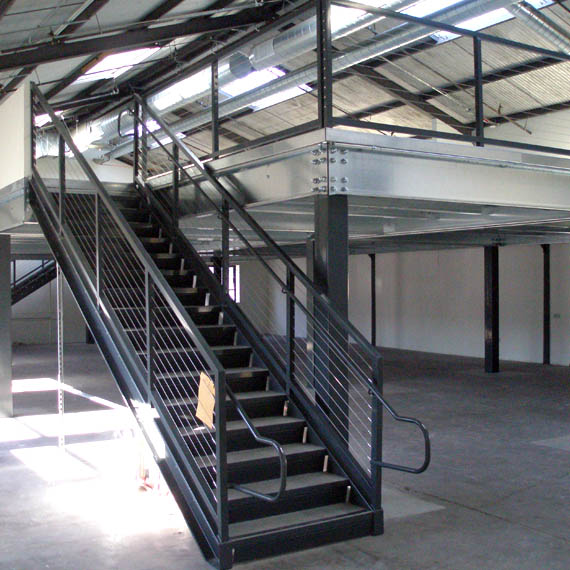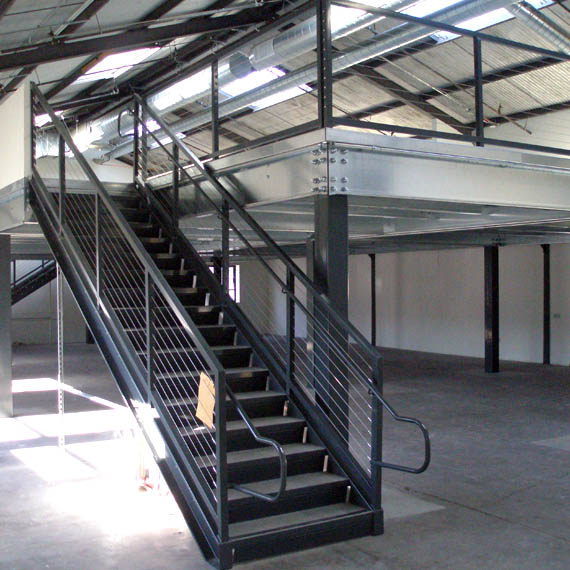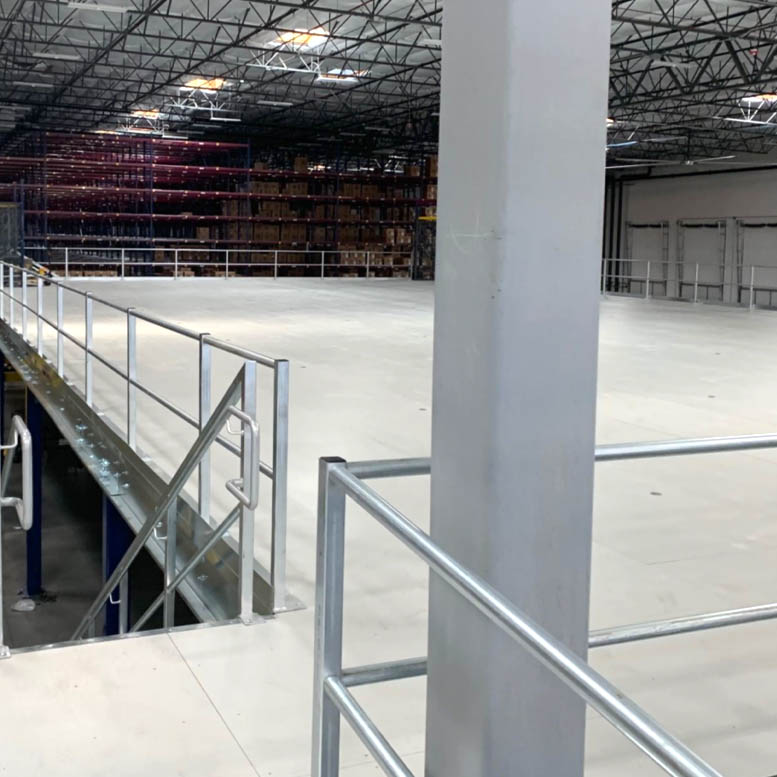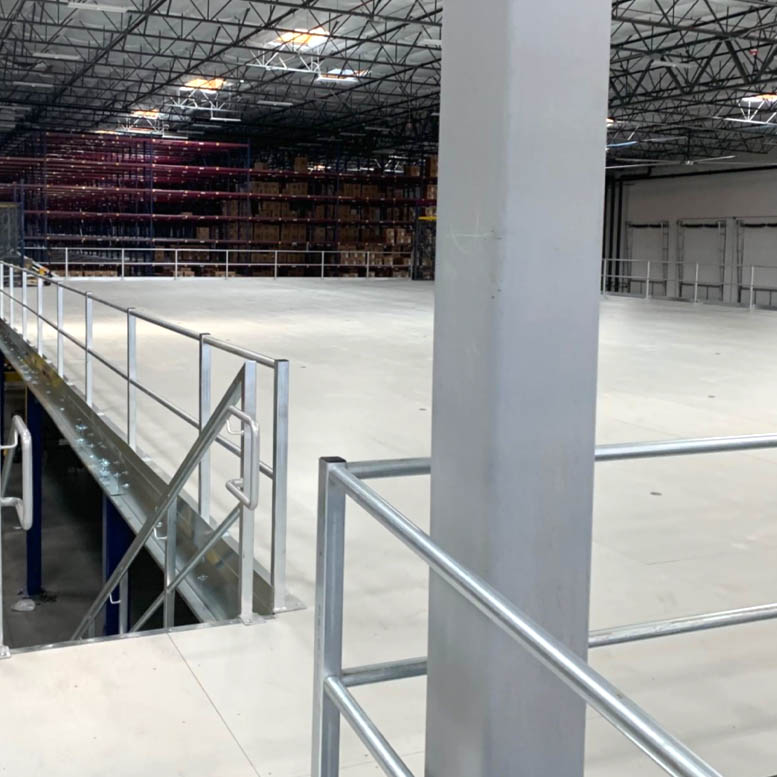 Mezzanine Manufacturers and Industrial Platform Systems
Specializing in manufacturing Industrial Steel Mezzanines and Work Platforms, Steel Canopies, Metal Buildings, and Custom Steel Fabricated Structures
Mezzanine Manufacturing: FCP Mezzanine engineers and manufactures cost-effective industrial steel mezzanines and platforms that increase floor space, productivity, and flexibility with minimal disruption. FCP's Free-Space Mezzanines™ system is the first moment-resistant, bi-directional rigid frame mezzanine design guide system to be approved by the American Iron and Steel Institute (AISI). Learn More
When you purchase an industrial mezzanine, specialized support platform, you also receive the benefit of knowing that the FCP Free-Space Mezzanine™ system has been fully tested, approved, and adopted into current building codes and mezzanine design loads. FCP's unique beam-to-column connection cubic designs system provides approved lateral force resistance for seismic and wind forces which assures there will be no time wasted obtaining a building permit. If an industrial mezzanine system is not pre-approved and adopted into the building codes, then there may be weeks of delay, or may even never ever get accepted.
Industrial work platforms are custom engineered for new or existing buildings. Adding new space for manufacturing, material handling, warehousing storage, or overhead offices is the most cost effective way to add floor space. FCP Mezzanine Systems are engineered to meet specified codes. Single level and multi-level industrial mezzanines and platforms turn unused overhead areas into valuable floor space. Explore FCP Mezzanines and Platforms.
Much More than Mezzanine Manufacturing
Industrial Steel Canopies: FCP attached and free-standing canopies provide shelter almost anywhere you need. Worksite, recreation areas, public structures, even boat docks. At FCP, we love a challenge and we work with projects of all sizes. Like our attached canopies, FCP Free-Standing canopies are built to last with posted with galvanized or powder-coated column, available with walls, skirts or partial walls.
Metal Buildings: FCP has been making commercial and industrial steel buildings for over 40 years. Solid construction, durability, service, and top-of-the-line materials are what the FCP brand is known for. From manufacturing, defense, commercial, industrial, public use, education, and even agriculture, FCP can design a pre-engineered metal building that meets your specific requirements.
Custom Steel Fabrication: The experience and flexibility of FCP Custom Steel Fabrication provide outstanding value and quality in delivering the finest end product to our customers. From structural steel construction components to architectural metal accent pieces, FCP Custom Steel Fabrication will meet any project challenge no matter the size. Creative Steel Solutions isn't just our motto, it's the culture of our brand that drives us every day.
Why Choose FCP?
FCP's talented industrial mezzanine manufacturing, designers, engineers, and steel artisans are the reason why the FCP brand is known as America's "Best-Built" mezzanines and platforms, industrial canopies, steel fabrication services, and custom steel buildings. For over 40 years our mission has always been to build high-quality and aesthetically pleasing steel structures.
With our long history of delivering custom industrial mezzanines and work platforms for some of the most demanding projects, we understand what it takes to design, engineer, and manufacture safe, durable, and reliable mezzanine systems equipment platforms and custom steel structures. There's a reason why industry professionals rely on the FCP brand. We stand by our name, we don't take shortcuts, and all our structures are proudly made in the USA with American labor.
Wherever your imagination takes you, FCP's team of specialized disciplines and steel artisans are dedicated to providing the quality and value you expect. No matter the project size, we love a challenge, so if you're looking for America's best industrial mezzanine manufacturers and custom steel structures, then you've come to the right place.
Ready to Get Started? Select A Category To Begin.
Mezzanines & Platforms
Transform open areas into valuable floor space
Custom Fabrication​
Creative architectural steel design services
Industrial Canopies
Protect people and
assets from harsh
weather
Metal Buildings
Custom buildings with virtually endless options
Accessories
Stairs, landings, gates, railing, decking and more
It's easy to see why our Experience means a better one for you!
FCP's extensive collaboration with general contractors as mezzanine manufacturers, custom steel fabricator, and erector
include the 9 story UCLA Student Housing Center, Del Amo Fashion Center, Dignity Health Care Centers, and The
Queen of the Valley Hospital… just to name a few.
Creative Steel Solutions
America's Best Built Structures Since 1982 – Proudly Made in the U.S.A.