FCP Crossover Stairs
FCP custom Crossover Stairs provide safe access over obstacles and barriers – Industrial steel durability.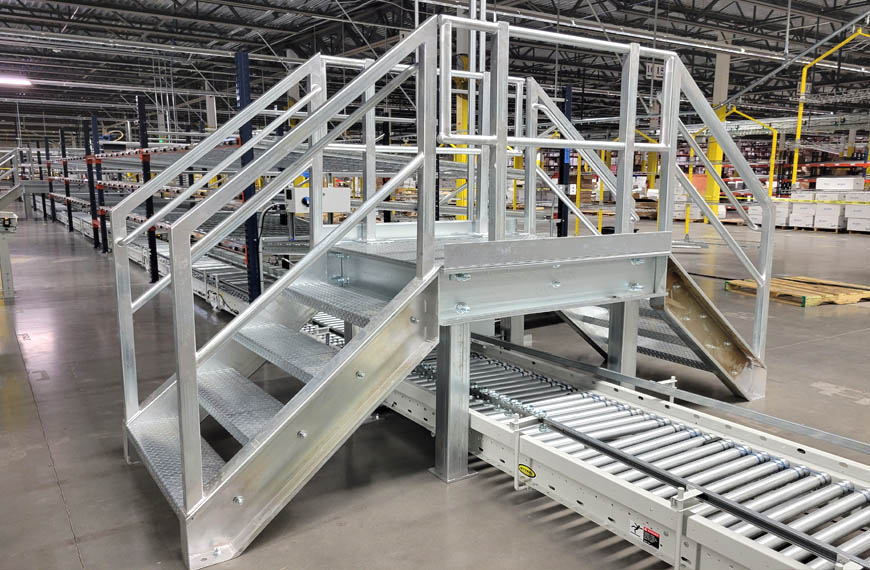 Crossover Stairs, made in the USA!
Crossover Stairs
FCP Crossover Stairs, or bridges, allow safe access over assembly lines, exposed pipes, conveyor systems, and other job-site obstacles. FCP industrial quality steel crossovers stairs make hazardous workplace areas safer by providing safe access over the hazard.
FCP Crossover Stairs are custom made to fit your specific application so you know they're going to fit and perform exactly as needed.
OSHA Compliance – Crossover Stairs
Always OSHA compliant, FCP will determine the appropriate crossover stair materials (steel, stainless steel, galvanized, painted, or powder coating) for your application. OSHA crossover stairs can be designed open, or with closed risers. Tread options include steel or aluminum plating, or open bar gate.
FCP engineers your crossover stairs to be code compliant while meeting your application and environment specifications. From step platforms, to large industrial bridges, FCP can engineer, fabricate, and deliver crossover stairs that provide safe and secure access over obstacles and barriers throughout the workplace. Improve your facility with FCP crossover stairs, the brand professionals trust.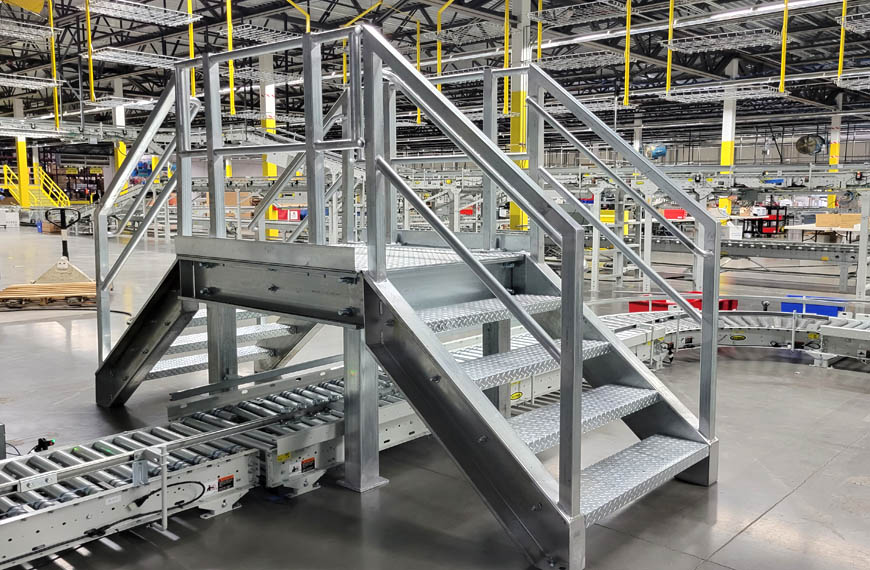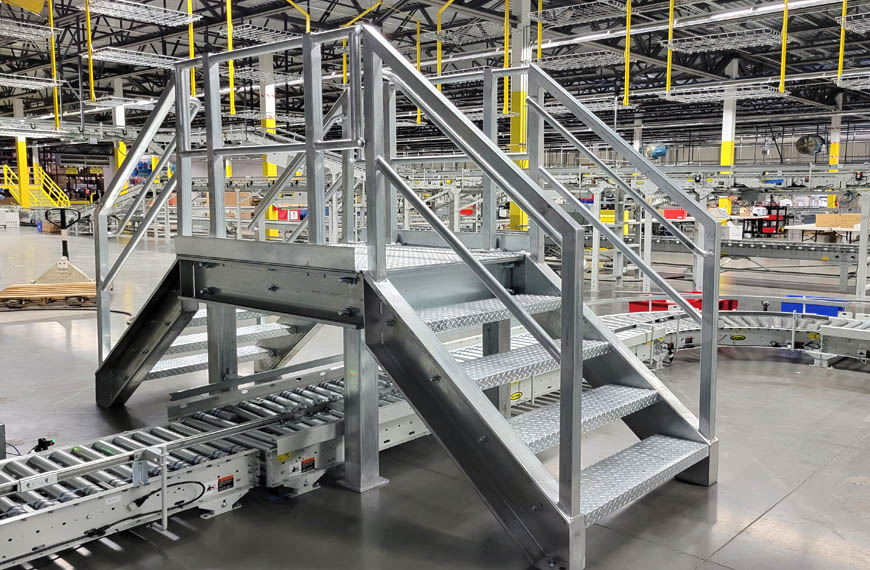 Creative Steel Structures
OSHA Stairs
FCP designs and fabricates all our steel structures in our California factory, so you know you're getting the best American-made, FCP brand reputation that industry professionals trust for quality, time savings, and cost efficiency.
How can we help?
Call Us Today at 805-684-1117
Industrial Steel Mezzanines and Platform Structures – Proudly Made in USA Since 1982