America's Best Built Steel Structures - Since 1982
Creators of Steel Mezzanines, Support Platforms, Canopies, Metal Buildings, and Architectural Steel Fabrication Solutions
For more than 4 decades, the FCP brand has continually set the standards for providing the finest US quality manufactured steel structures. By being an innovator in design, technology, workmanship, execution, and professional support, FCP has built its reputation as America's "Go-To" company for Creative Steel Solutions. 
Ready to Get Started?
Select
A Category To Begin.
Questions? We Have Answers!
Discover why FCP Steel Structures are better quality, outperform, and outlast other brands. Contact us today to discuss your project.
America's Best Built Structures
Born from decades of real-world project experience, our success grows from our culture of innovation, creativity, and craftsmanship. Proudly built in the USA, our structures are engineered to withstand the most rugged industrial usage and environmental conditions. 
Structural steel has many inherent safety benefits like its strength against natural disasters and non-combustible properties. Combined with FCP engineering and testing, attention to specific building codes, and stringent quality control, FCP ensures your project meets any safety requirement.
Imagine the Possibilities
At FCP, Creative Steel Solutions is in our culture and we love a challenge. We can design and engineer just about anything you can imagine. We appreciate that each project is uniquely different, which is why we're committed to client relationships, and strive to exceed project expectations.
FCP Creative Steel Solutions
Mezzanines, Canopies, Custom Fabrication, and Metal Buildings
Watch a video introduction of just some of our most creative steel solutions. From industry popular mezzanines and support platforms to our industrial steel canopies, custom architectural structures, and metal buildings, our design engineers are only limited by your imagination.
FCP Structures Video Introduction
See why FCP is the brand of choice for Creative Steel Solutions
When you purchase a mezzanine, specialized support platform, or steel canopy from FCP, you also receive the benefit of knowing that the FCP system has been fully tested, approved, and adopted into current building codes. FCP's unique beam-to-column connection system provides approved lateral force resistance for seismic and wind forces which assures there will be no time wasted obtaining a building permit. If a system is not pre-approved and adopted into the building codes, then there may be weeks of delay getting an alternate system approved, or it may even never ever get accepted.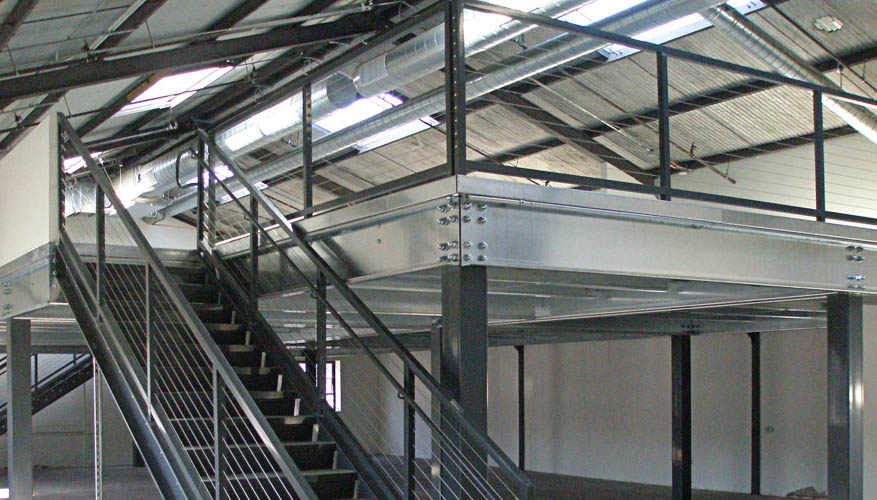 FCP Mezzanines & Platforms
Building code compliant industrial steel FCP Platform Mezzanines convert unused overhead areas into usable, valuable floor space. With so many options, they look as aesthetically beautiful as they are functional. Perfect additional work space, lunch breaks, equipment, manufacturing, observation towers…and much more.
Industrial Steel Canopies
You can't control the weather, but you can control, and significantly reduce, the impact harsh elements have on people and property. Now it's easier than ever to shield inventory and expensive equipment from sun damage and rain with a pre-engineered industrial steel canopy from FCP.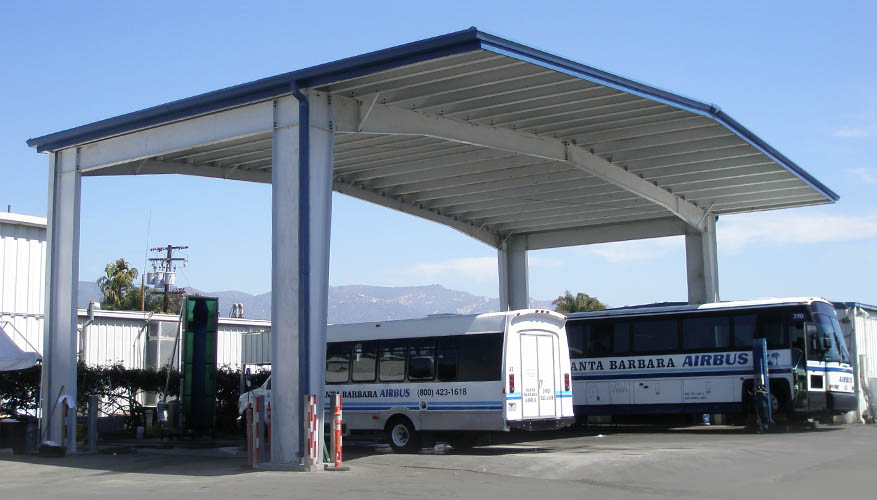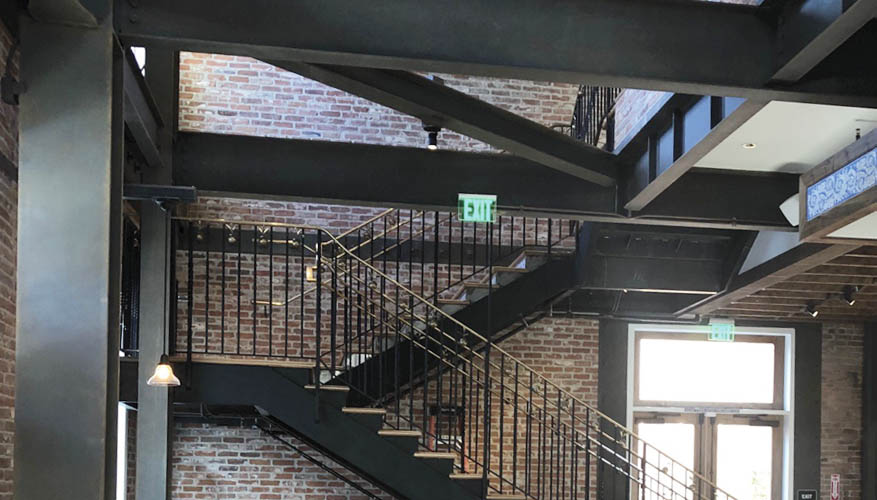 Wherever your imagination takes you, FCP can help get you there. FCP's extensive collaboration with general contractors as fabricator and erector for some of the most demanding projects include the 9 story UCLA Student Housing Center, Del Amo Fashion Center, Dignity Health Care Centers, and The Queen of the Valley Hospital. What can we do for you?
Prefabricated metal buildings are inherently strong and durable, safer than traditional construction because of the non-combustable properties of steel, install quickly saving time and money, and incredible versatile. Whether your project is public, commercial, industrial, agricultural, or military, FCP can design a new metal building to meet your specific application.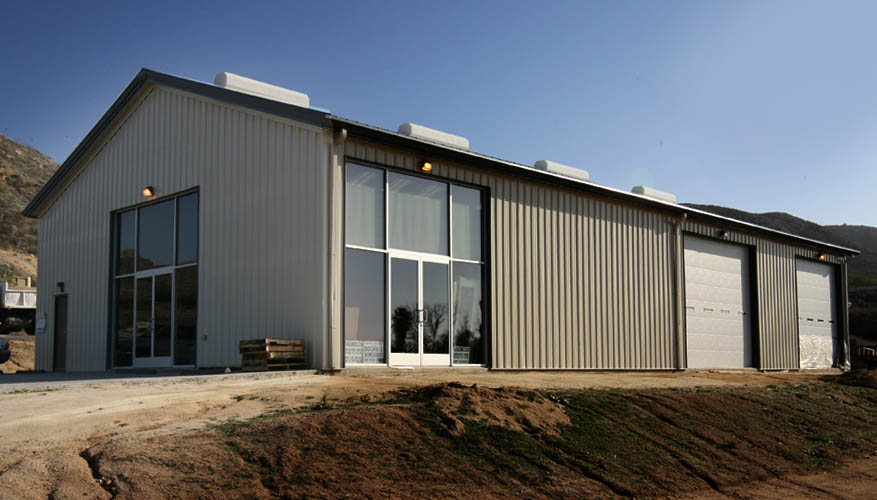 America's Best Built Structures Since 1982 – Proudly Made in the U.S.A.
FCP Mezzanine & Support Platform Accessories
Complete Your Mezzanine or Platform Project
FCP's mezzanine and support platform accessories provide unlimited possibilities so any project can be customized to meet even the most specialized requirements of any environment.
Since 1982, FCP has been an industry leader in Creative Steel Solutions for Free-Space™ Mezzanines, Support Platforms, Industrial Canopies, Metal Buildings, and Custom Architectural Fabrication Services. We love a challenge and welcome projects of all sizes, so if you're looking for America's best-built Creative Steel Structures, then you've come to the right place.