FCP Design & Estimating
Determine Design and Costing for any FCP Steel Structure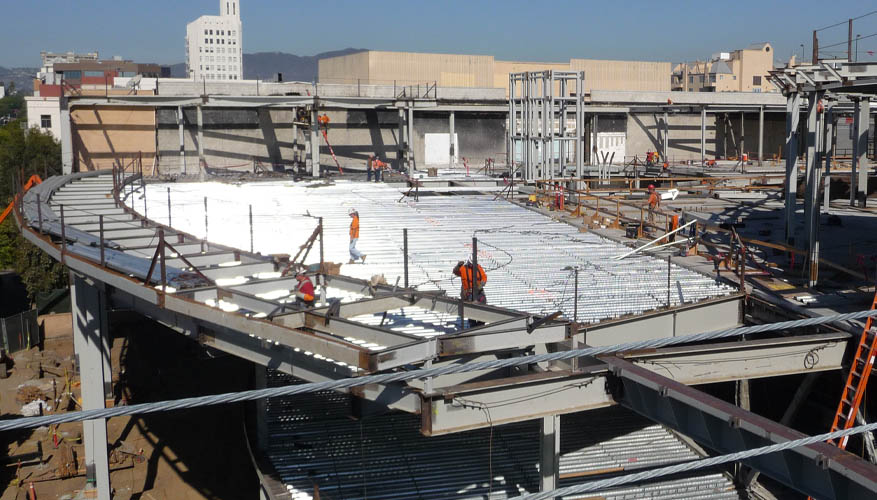 Design and Estimating
At FCP, we take pride in creative steel solutions that meet the most complex needs. We can assist customers in planning how the structure will be able to meet current and future requirements. In the plan development process, we formulate a clear vision of the interrelationships between employees, office locations, equipment, and machinery; as appropriate.
FCP empowers the project construction managers with the facts surrounding steel fabrication projects. FCP utilizes advanced computer technology to design and estimate your project requirements. This approach reduces both estimating and design time and accurately details the building structure. It is one thing to plan a project that looks good on paper, but creating real-world solutions in the field is critical. Better design and engineering means faster, trouble-free project completion that is ultimately a quicker return on investment. Contact us to let one of our knowledgeable system designers help determine the right structure for your needs.
Ready to get started, or simply have questions? Contact us and we'll be glad to help in anyway.
By collaborating with our clients, FCP evaluates the project scope for form, function, safety, environmental impact, and building
code requirements. We'll work with your team to show you ways to reduce labor cost and provide you with a thorough project
proposal.
Licensed, Bonded and Insured Contractor | CA License #847398
Let's Build Something Together!
Ready to start a conversation about your steel fabrication project? Contact
us today and we'll be happy to assist you in turning your big ideas in to
reality.
FCP – America's Best Built Architectural Steel Structures.