FCP Corrugated Steel Decking Surface
FCP Corrugated Steel Decking, B-Deck, mezzanine platform deck options, stand-alone or customized with various optional surfaces.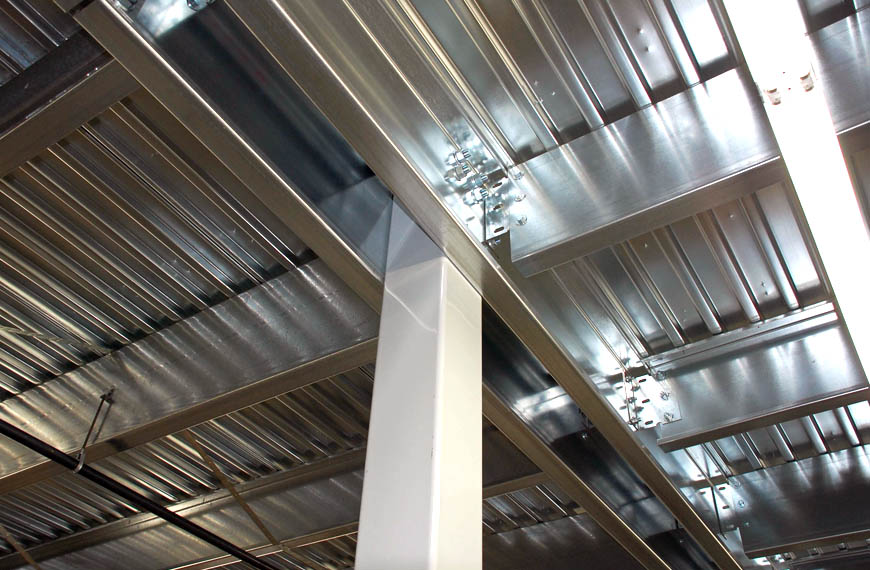 Custom Solutions to Meet Your Requirements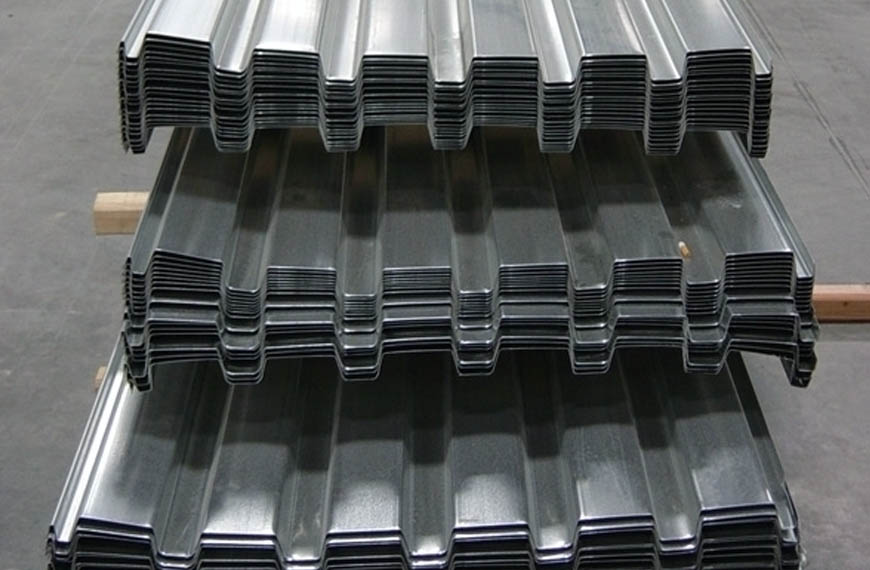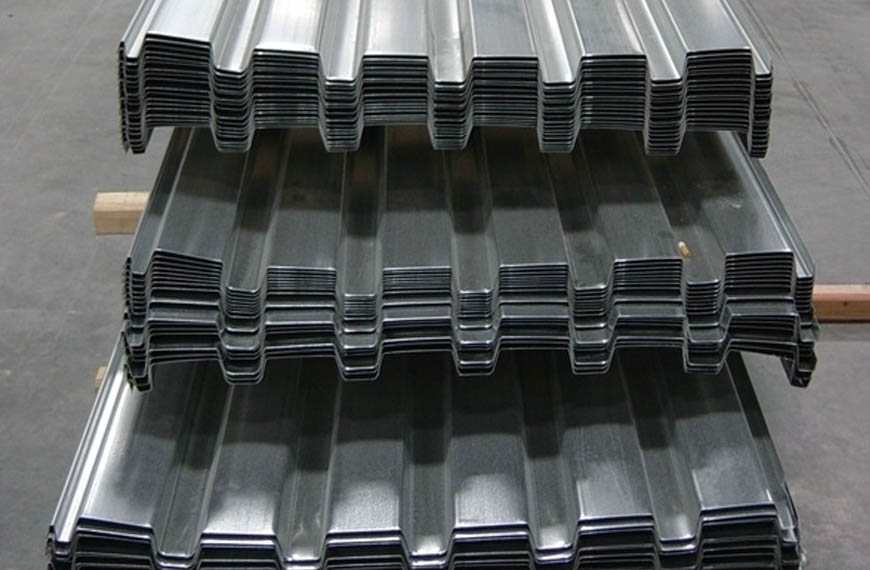 Corrugated Steel Decking
FCP Corrugated Steel Decking is very common for mezzanine and elevated platforms decks. Corrugated Steel Decking also known as B-Deck or corrugated steel, can serve as the finished surface, but is typically combined with other materials like plywood, composite decking, floor plating, steel and aluminum deck plating, bar grating, and concrete. We also offer high end options for architectural applications. Not sure what decking is right for you? FCP can customized your corrugated steel decking to meet your application requirements.
Corrugated Steel Decking for Industrial Mezzanines & Platforms
FCP 20-ga. corrugated steel decking (AKA B-Deck, Corrugated Steel) is typically used with other flooring surfaces. Examples
include plywood, composite decking, resin impregnated board, aluminum and metal plate, poured-in-place concrete, or
specialty surfaces. FCP corrugated steel decking is an unfinished steel mezzanine platform floor surface suitable for lighter-
duty pallet jack and foot traffic applications.
Creative Steel Structures
Not sure about which deck option is best? Let one of our knowledgeable designers assist
you in designing a system that fulfills all your requirements.
FCP will design your mezzanine or elevated platform with the structural components and floor surface decking material that's right for
your application requirements. Contact us today to start a conversation about your mezzanine platform project.
How can we help?
Call Us Today at 805-684-1117
Industrial Steel Mezzanines and Platform Structures – Proudly Made in USA Since 1982