Industrial Stairs and Landings
FCP Industrial Stairs and Landings Systems for mezzanines, support platforms, and custom architectural stair projects.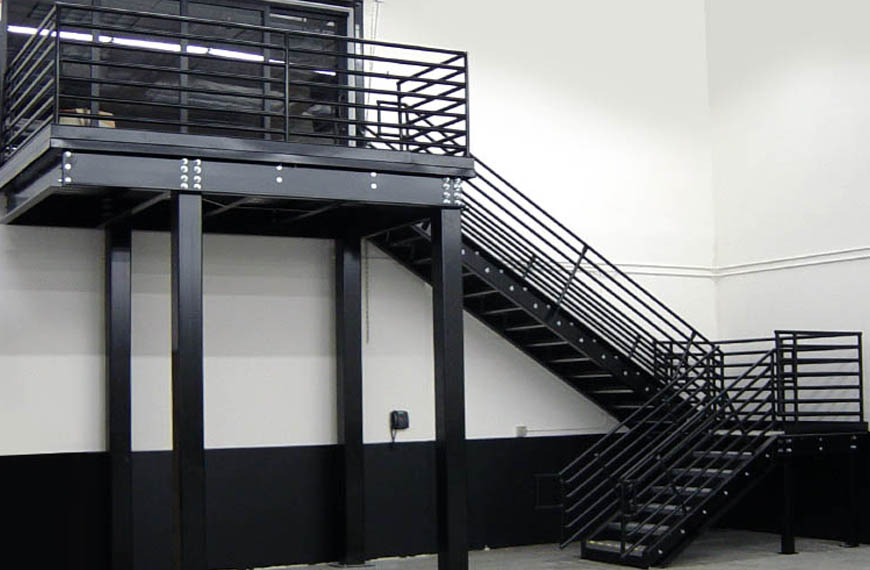 Custom Solutions to Meet Any Requirement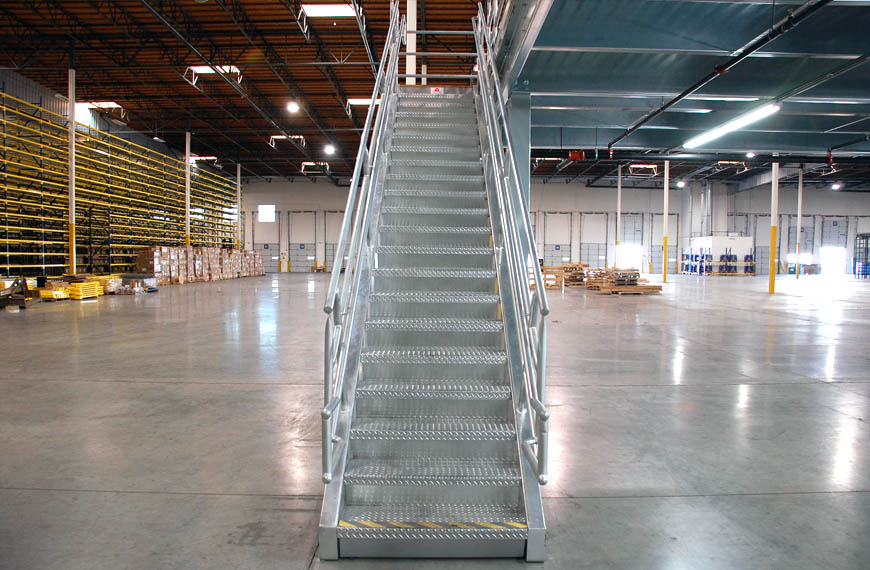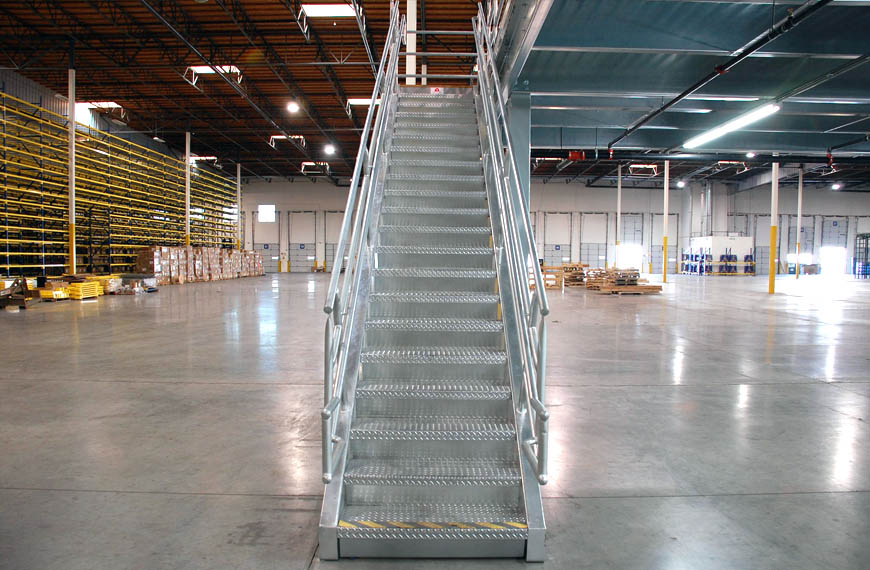 FCP Industrial Stairs & Landings
FCP Free-Space Mezzanines™ Industrial stairs and landing accessories are made with high tensile galvanized steel components, built to withstand the most demanding environments and applications, FCP Industrial stairs and landing accessories are engineered to fit exactly where you need them, indoors and out. Perfect for elevated in-plant offices, rack & shelving systems, storage. manufacturing, equipment support, architectural projects, and much, much more.
FCP Stairs and Landings – Safety Measures
All FCP Industrial Stairs and Landing accessory handrails and gates are designed to meet the specific code requirements of
your application. Our standard 36" wide stair features skid-resistant diamond plate treads with open risers. However, special
applications requiring closed risers, wider treads or unusual angles and runs are also available. Stairs may be ordered
preassembled or in knocked-down form for field assembly.
Click to Enlarge
Creative Steel Structures
Industrial Stairs and Landings Standard Options
FCP standard Stair Landings are 4'-0" x 4'-0" and 4'-0" x 8'-0", column-supported with your choice of decking. Custom sizes and configurations are available when the top of deck (TOD) exceeds 12 feet at mid level landing is required. Standard options include:
OSHA Stair – 8" rise x 9" run (depth)
Exception Stair UBC Stair – 7" rise x 11" run (depth)
Available with ADA Stairs Railing
Available with ADA & Public Access Railing
Available with ADA & Public Access & Life Safety Railing
Available with Life Safety Railing
How can we help?
Call Us Today at 805-684-1117
Industrial Steel Mezzanines and Platform Structures – Proudly Made in USA Since 1982