Comp-Deck Composite Mezzanine Flooring
FCP Comp-Deck, composite tongue and groove mezzanine platform flooring, is a highly durable grade, blend of wood particles and resin.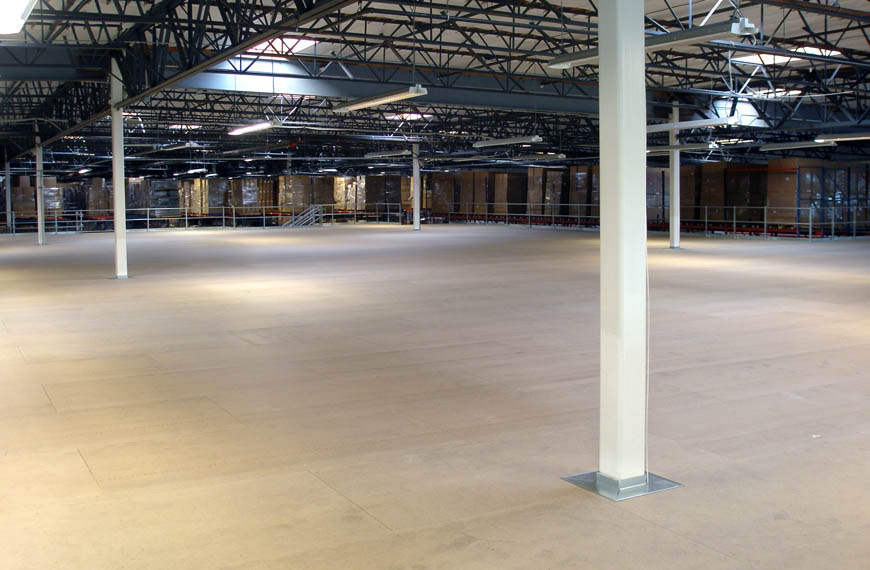 Composite Mezzanine Platform Flooring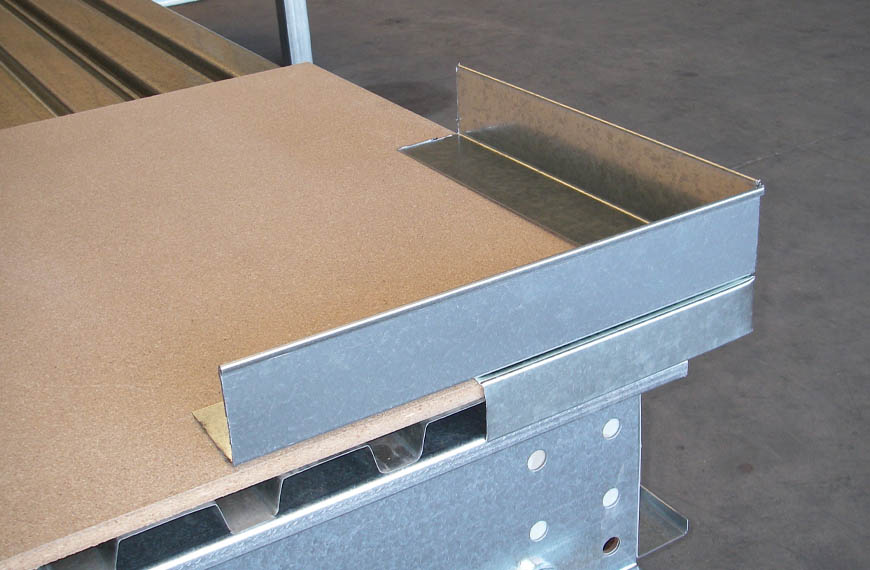 Comp-Deck Composite Mezzanine
Flooring
FCP Comp-Deck, composite mezzanine flooring, supported by structural steel galvanized deck, is an exterior grade, weather-resistant tongue and groove composite wood floor decking; available in a 1-1/8" 1/8″ or 3/4″ thickness. This highly durable product is a unique blend of wood particles and moisture-resistant resin that is computer-blended and heat-treated to produce a floor decking capable of withstanding even the heaviest pallet jack loads.
Comp-Decking – Composite Mezzanines & Platform Flooring
FCP Comp-Deck is a resinous composite mezzanine decking panel engineered and manufactured specifically for mezzanine
floors and elevated work platforms. Self-spacing T&G eliminates the need for panel spacers. FCP Comp-Deck composite
mezzanine flooring is engineered to be moisture-resistant and performs better than ordinary plywood. Comp-Deck is an
economical solution for practically any application.
Click to Enlarge
Creative Steel Structures
Not sure about which deck option is best? Let one of our knowledgeable designers assist
you in designing a system that fulfills all your requirements.
FCP will design your mezzanine or elevated platform with the structural components and floor surface decking material that's right for
your application requirements. Contact us today to start a conversation about your mezzanine platform project.
How can we help?
Call Us Today at 805-684-1117
Industrial Steel Mezzanines and Platform Structures – Proudly Made in USA Since 1982