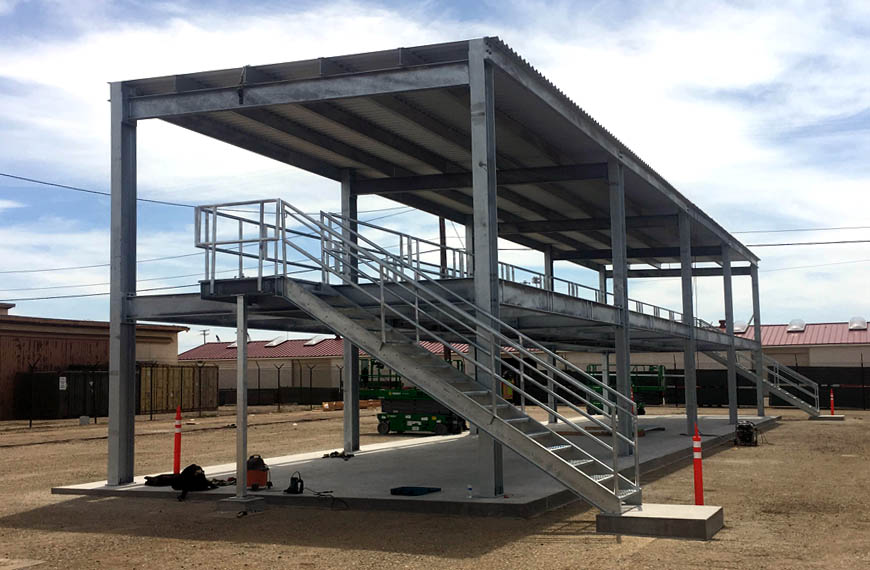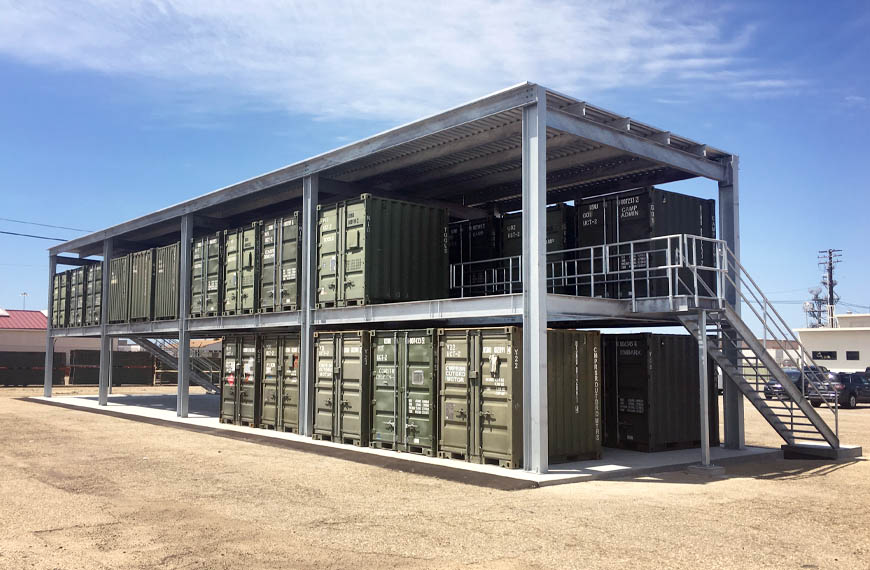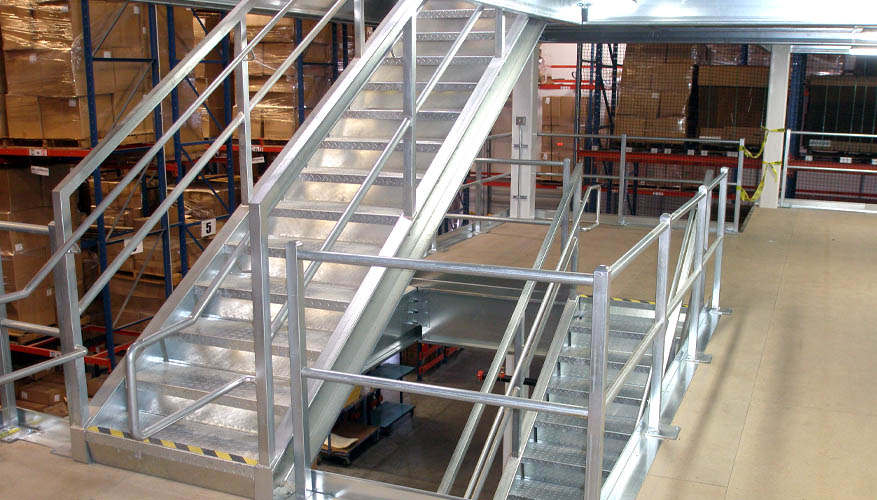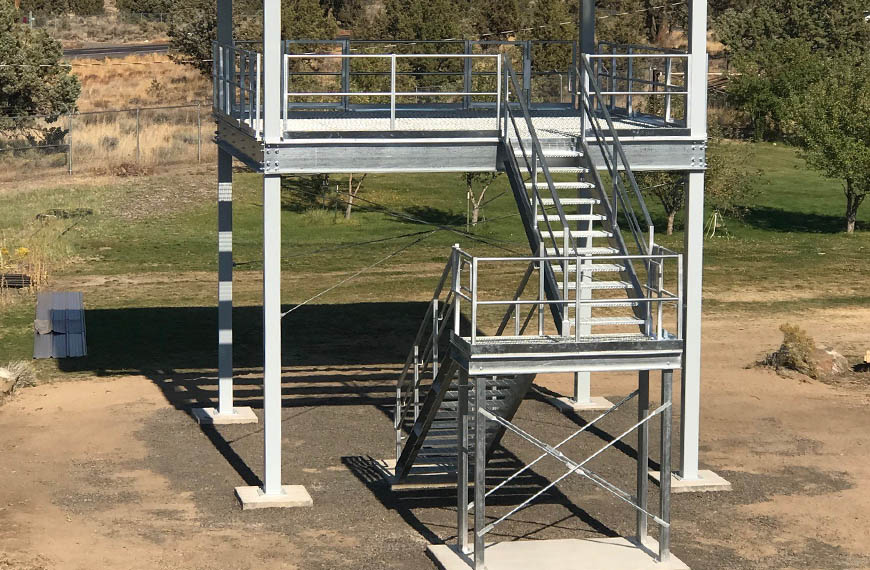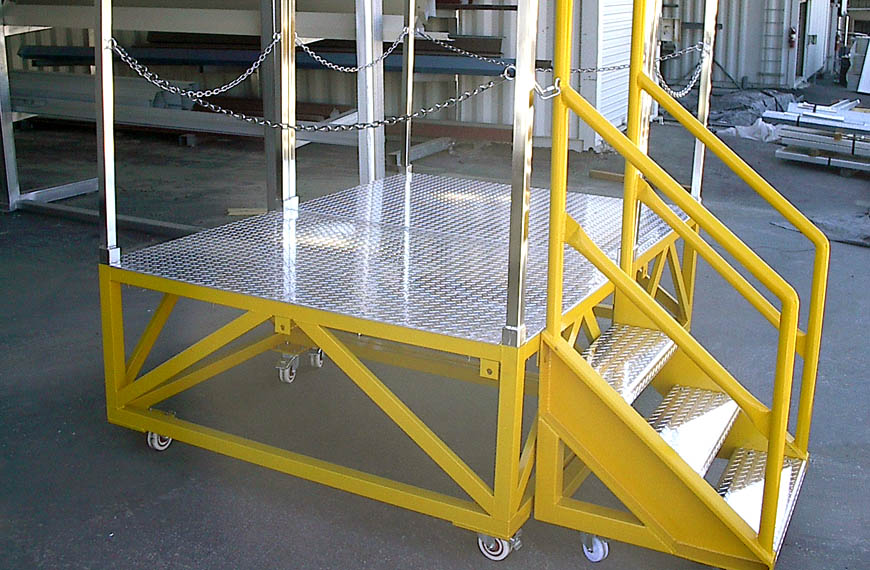 FCP OSHA custom stair solutions are engineered to fit your space and perform for your specific application and always meet OSHA code compliance. FCP is the brand that industry professionals trust to design, engineer, and fabricate OSHA stairs that save time and money.
Always OSHA compliant, FCP will determine the appropriate stair materials (steel, stainless steel, galvanized, painted, or powder coating) for your application. OSHA stairs can be designed open or with closed risers. Tread options include steel or aluminum plating, or open bar gate.
Determine code requirements.
The first question to ask is what is the use of the structure? If it is strictly for equipment or mechanical systems, then it is likely an equipment platform or a catwalk and must comply with the OSHA catwalk requirements. If any other use, it is a mezzanine that must have IBC-compliant industrial stairs to access. FCP OSHA stairways are acceptable for equipment support platforms.
An equipment platform is not considered a portion of the floor below and the stairways, alternating tread devices and ladders providing access to an equipment platform shall not serve as a part of the means of egress from the building. So, stairways to equipment platforms will typically need to comply only with the OSHA stair requirements.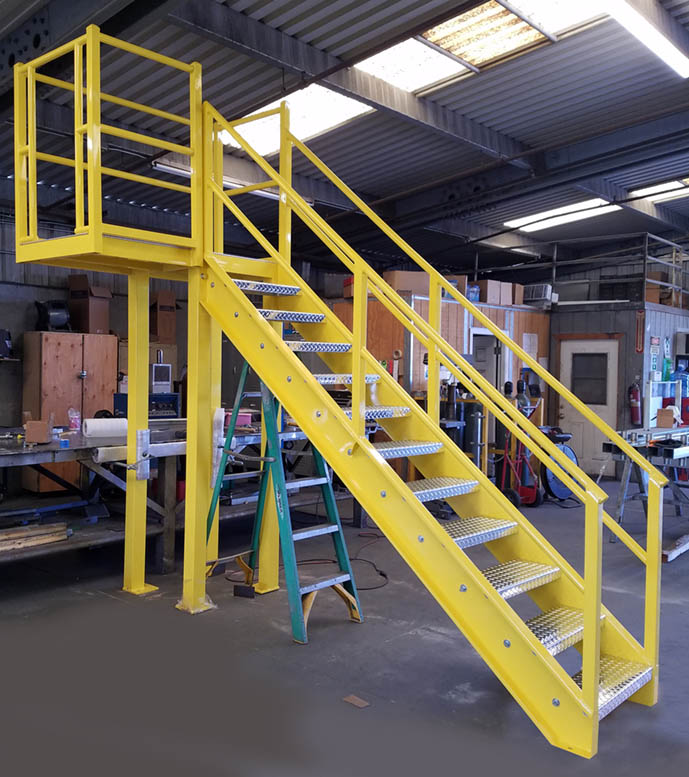 Creative Steel Structures
Stairs & Landings
Also see Industrial Stairs and Landing Systems
Not finding what you're looking for?
We're Here to Help! Call us at 805-684-1117
Industrial Mezzanines & Platform Accessories - Proudly Made in USA Since 1982