Industrial Steel Canopies
Complete Industrial Steel Canopies and Metal Shelters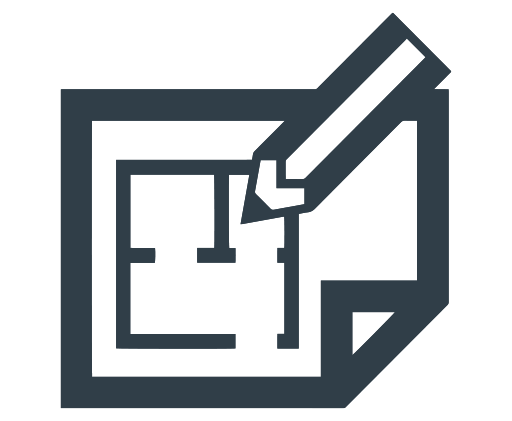 FCP can manufacture any Industrial Steel Canopy or metal shelter that will protect people and property assets from harsh weather conditions.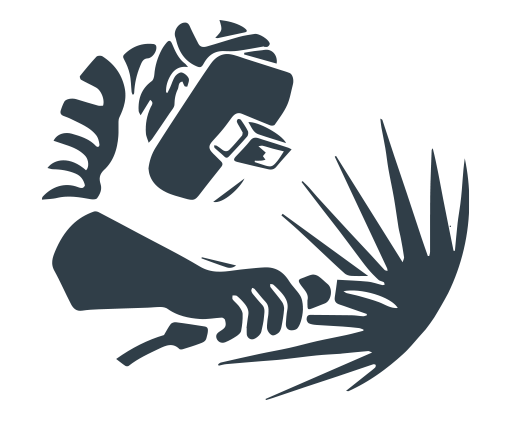 Complete Industrial Steel Canopy manufacturing services, attached and free-standing, designed and engineered to your specifications.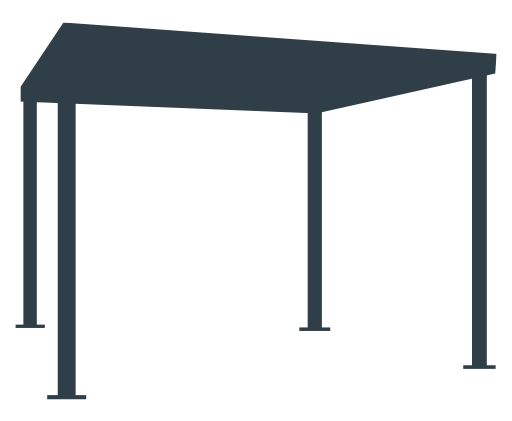 After FCP Industrial Steel Canopies pass quality control checks and tests, Our professional team assembles the shelter at the project location.
Industrial Steel Canopies, Roof-Only Structures
FCP Industrial Steel Canopies – You can't control the weather, but you can control, and significantly reduce, the impact harsh weather elements have on people and property assets. Now, it's easier than ever to shield inventory and expensive equipment from sun damage, rain, and snow with a pre-engineered industrial steel canopy, shade shelter or steel gazebo, from the innovative minds at FCP Creative Steel Structures.

Industrial Roof Only Structures
Free-standing or attached 
Posted with galvanized or powder-coated columns
Walls, skirts, or partial walls may be included
Clear-span or posted designs
Which Industrial Canopy Cover Application Can We Show You?
For more than 4 decades, the FCP brand has continually set the standards for providing the finest US quality manufactured industrial steel canopies and shelter structures. By being an innovator in design, technology, workmanship, execution, and professional support, FCP has built its reputation as America's "Go-To" company for Creative Steel Solutions.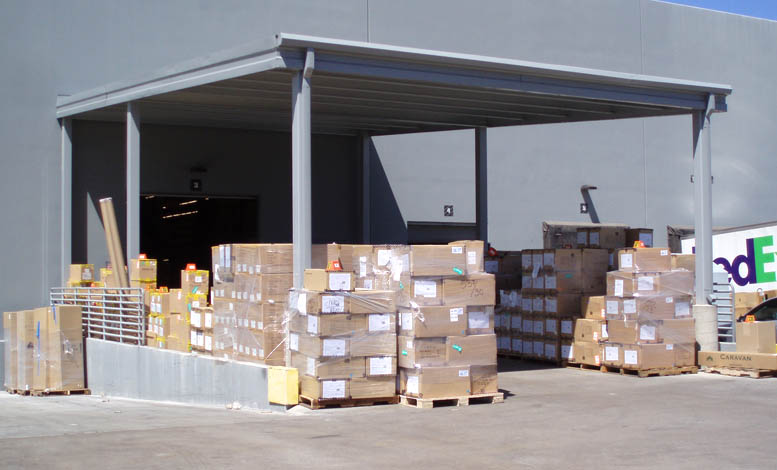 Building Attached Applications
Attached Industrial Steel Canopies – Industrial strength durability for exposed work areas, walkways, loading docks, break areas, and building entrances. Our canopies are compatible with any pre-existing roof style, can be structurally tailored to fit any building, and cover an area of virtually any size! FCP attached steel canopies offer unlimited options, a seamless look, asset protection, and increased employee and patron comfort.
Free-Standing Applications
FCP free-standing Industrial Steel Canopies and shade structures provide shelter almost anywhere you need. Worksite, recreation areas, public structures, even boat docks. At FCP, we love a challenge and we work with projects of all sizes. Like our attached canopies, FCP Free-Standing canopies are built to last with posted with galvanized or powder-coated column, available with walls, skirts or partial walls.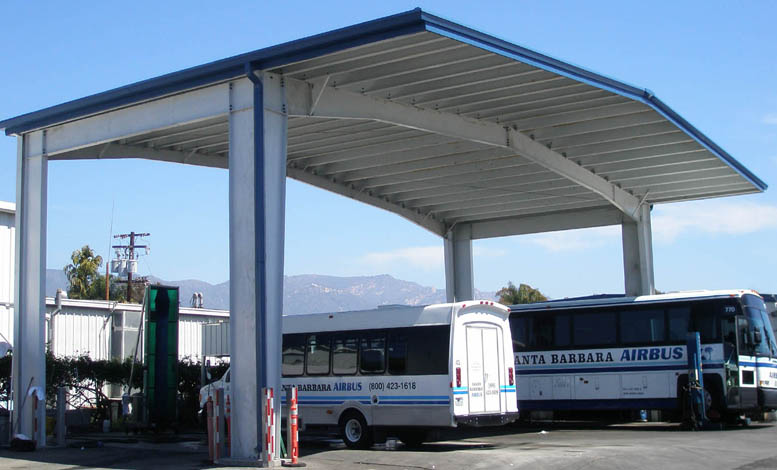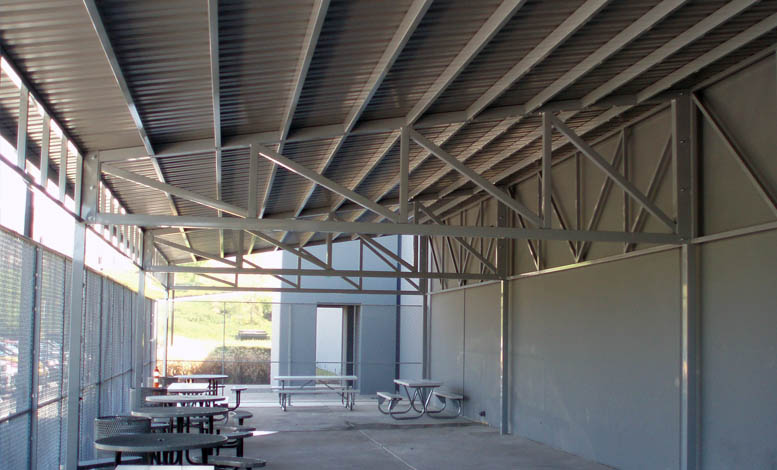 Since 1982, FCP Creative Steel Structures has led the industry in all phases of project execution. We use only high-tensile strength materials that exceed industry standards, affording you safety and longevity that go further for your dollar. Because an FCP industrial canopy is customized to your size and application requirements, our designs are cost-efficient, you get precisely what you want without paying for needless extras. Pre-fabrication equates to rapid installation that won't stall your ongoing operations. It's the quality and convenience you've come to expect from the FCP brand.
Complete Industrial Steel Canopies and Shelter Solutions
FCP industrial steel canopies are an efficient, economical solution for adding durable steel shelters to protect people, vehicles, equipment, and other assets from harsh weather conditions. We start with evaluating your building or open space, and then our design/engineer team create an attached or free-standing structure that meets your application requirements. FCP pre-fabricates canopies right here in our USA Factory.
Call Us Today at 805-684-1117
Industrial Steel Canopies, Shelters, and Gazebos - Proudly Made in USA Since 1982